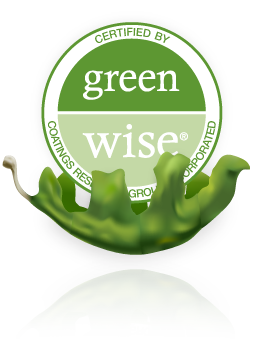 Products
A GREENWISE label denotes that the product has been tested and certified by Coatings Reseach Group, Incorporated to follow all established performance and manufacturing standards thereby guaranteeing the specified product is not only safe for humans, but also the environment.
On the GREENWISE site you will find a full list of accredited manufacturers and their associated products that meet the GREENWISE standards.
GREENWISE certified products
O'Leary Paint is dedicated to manufacturing products using the most environmentally responsible methods at our disposal.
Read More